Half leg (upper or lower)
Full leg
Bikini / Exotic Bikini
Brazilian
Underarm
Half arm (upper or lower)
Full arm
Brows/Upper lip/Chin
Brow tidy (tweezing)
Half back/Half chest
Full back/Full chest
With more sensative areas of the body, you may wish to consider sugaring, a natural approach to hair removal, and often more comfortable.
Before your service begins, the area of skin is cleansed, then protected with dusting powder.
After waxing, a cooling cucumber and aloe gel is applied to soothe your skin. I use a zinc wax that is great for those who may have sensitive skin, there is less irritation from this wax.
All waxing services are performed in a private room for your comfort.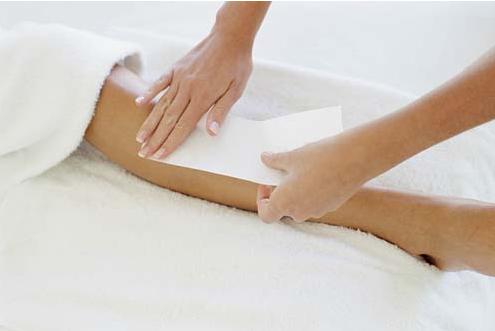 (HAIR SHOULD BE MAXIMUM 1/2 INCH, MINIMUM 1/4 INCH FOR CLIENTS COMFORT)