Manicure
Sit, relax and enjoy the view out the large
picture windows, while I do all the work for you.
A basic manicure consists of a nail trim and
shaping, soak and cuticle work, massage and
polish.
French manicure
The same as a regular manicure but with that
classic french look.
Nail art (one nail per hand) - Free
Anything from a simple gem or flower to a
holiday scene, let's jazz those fingers up.
Nail art (all nails)
Can't get enough? Let's do them all. This will
add a little extra time to your service.
Men's man-e-cure
Hey guys, women will notice your manly hands
even more after they've been cleaned up,
don't be afraid to show them off.
Paraffin hand treatment
Need a pick-me-up? This wonderful treatment
will bring your over worked hands back to life.
Starting with a revitalizing mineral soak, then onto a whole hand skin renewal sugar scrub, a relaxing massage with a scented lotion of your choice,
followed by a hot paraffin wax dip.
Spa manicure
Everything a regular includes, plus a whole hand skin renewal sugar scrub, a longer relaxing massage with a scented lotion of your choice, followed by a hot paraffin wax dip to lock in that moisture.
Paraffin wax (add on)
Great for those who want to add a little extra warmth and relaxation to their manicure, even better for those who suffer from joint and muscle pain in their hands.
Polish change
Nails still lookin good, but want to change up the color? Come on in.
French polish change
Sometimes french polish is the hardest to keep on, come on back and we will make it new again.
(Want a french manicure that will last even longer,
consider trying the new 3 week polish, Akzentz soak-off gels)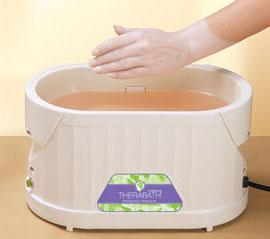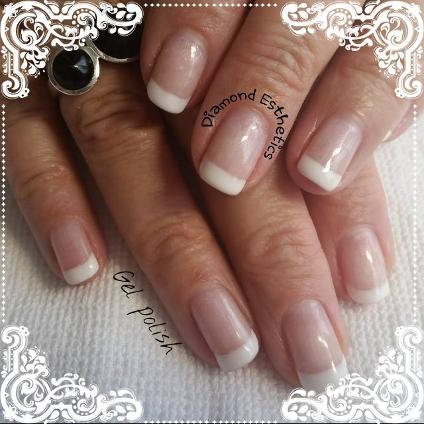 It's a polish that lasts up to 3 weeks, a hybrid between gel and polish, containing no acrylics.
No damage to your natural nail, no chipping, no peeling, no pain. Flexible and comfortable, availible in many color options,
easy removal.
Gel Manicures
(LUXIO by Akzentz - Solvent free, Canadian made)
Regular polish
There are many colors to choose from, we can even mix some together to create your very own special blend.
French polish
Who says french has to be just white? Let's have some fun with all these color options.
Designer nails
Are you ready to try something different, and have even strangers notice your awesome nails.
Overlay
No added length, just gel over your natural nail.
Overlay w/tips added
Depending on what you do with your nails in
your daily business, tips may or may not be
right for you. They can be blended into your
nail so you don't even notice them, or you can
have a colored tip to give you a unique
french look.
Sculpts
The extra added length is created using a
form and the gel. Once the gel is cured, the
form is removed.
French sculpts
Let's add some color to those sculpts.
Fills
Once you start to notice the new growth at
your cuticle line, it's time to get them filled.
(usually around the 3 week point)
Repair / Toe nail reconstruction (per nail)
Oops, damaged a gel nail? Come on in, I'll fix it for you. Have a damaged toe nail? I can reconstruct a artificial one for you using lcn pedique.
Ideal for someone who's natural nails need extra attention without wanting to commit to a gel nail enhancement. This treatment will help reverse any damage and repair your natural nail with just a few visits.
Clients have seen amazing results after just one treatment.